THE SOUND OF STEVE HACKETT VOL 2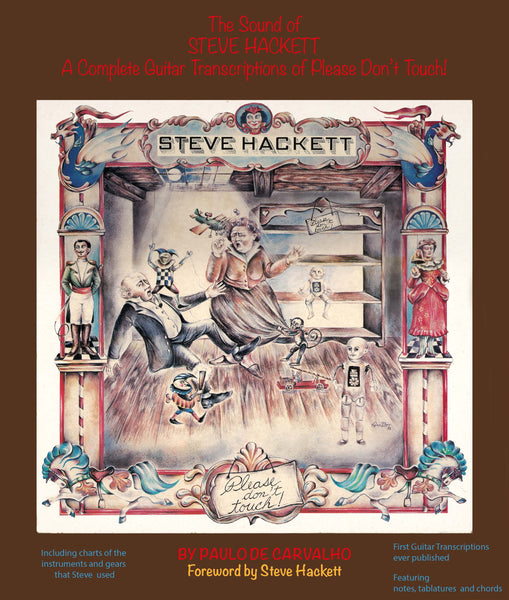 THE SOUND OF STEVE HACKETT VOL 2
Please Don't Touch! The Sound of Steve Hackett Vol. 2
The second volume within a collection of complete guitar transcriptions of Steve Hackett's solo career albums, which follows and completes the first book/songbook The Sound of Steve Hackett: A Selection of Guitar Transcriptions from His Solo Career.
The project presents for the first time the transcriptions of the entire album Please Don't Touch! Following its two predecessors, the book includes an unprecedented chart, made by me, of the gears and equipment Steve used in the studio, along with the guitar adaptation of some parts of the flute, piccolo, and other instruments. 
Steve himself has reviewed the book, and wrote a foreword for it.